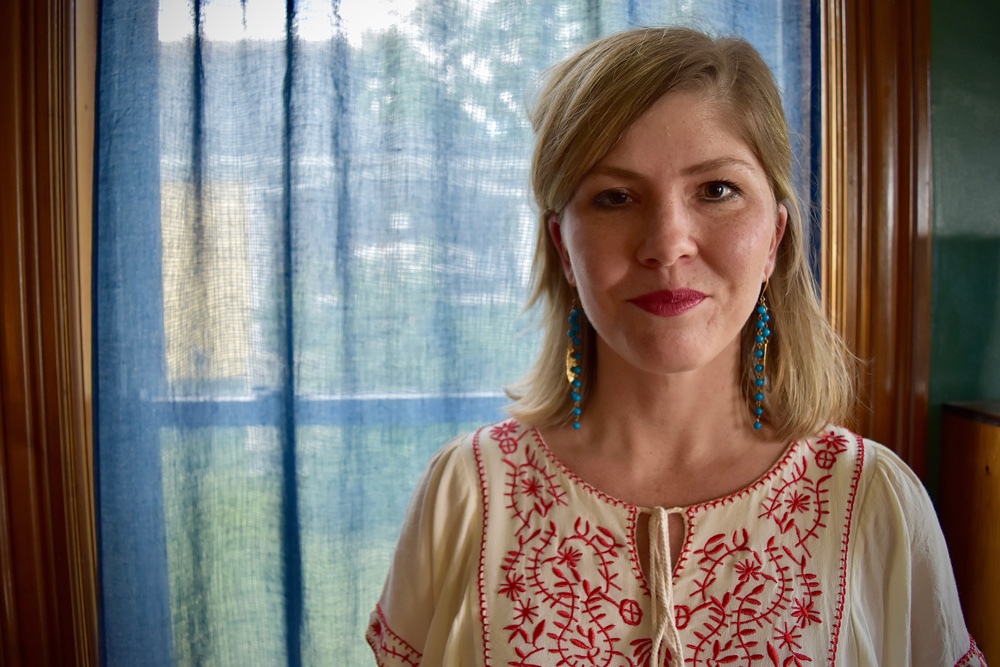 Keija Parssinen graduated cum laude from Princeton University, where she studied English literature and received a certificate from the Program for the Study of Women and Gender. She earned her MFA at the University of Iowa Writers' Workshop, where she was a Truman Capote fellow, a Teaching and Writing fellow, and the student editor of the Iowa Short Fiction contest. After finishing the program, she won a Michener-Copernicus award for her debut novel, The Ruins of Us, which was published in the US (HarperCollins), UK (Faber& Faber), Ireland, Australia, South Africa, Italy (Newton Compton Editori) and around the Middle East. The novel was long-listed for the Chautauqua Prize, was chosen as Book of the Month by National Geographic Traveler, and was selected as a Best Book of the Middle East Region by Turkey's Today's Zaman newspaper. In Fall 2019, it was published in Arabic by the Syrian Ministry of Culture.
Her second novel, The Unraveling of Mercy Louis, won an Alex Award from the American Library Association, was chosen as Book of the Month by Emily St. John Mandel, and was selected as a Best Book of the Year by the Kansas City Star, Lone Star Literary Life, Missouri Life, Vox Magazine, and Brazos Bookstore.
Her short fiction, essays, and reviews have appeared or are forthcoming in the New York Review of Books Daily, Gulf Coast, The Southern Review, The Washington Post, The Los Angeles Review of Books, the Lonely Planet travel-writing anthologies, World Literature Today, Slate, The Arkansas International, The Brooklyn Quarterly, Slice Magazine, Salon, Five Chapters, the New Delta Review, Marie Claire, Off Assignment, and elsewhere. Her work has been supported by fellowships and residencies from Hedgebrook, the Corporation of Yaddo, the MacDowell Colony, Ragdale, the Vermont Studio Center, Playa Summer Lake, the Oklahoma Center for the Humanities, and the Writer's Colony at Dairy Hollow, where she was a My Time Fellow.
Keija was born in Saudi Arabia and lived there for twelve years before her family moved to Austin, Texas. She is an Assistant Professor of English at Kenyon College and lives in Ohio with her family.

Interviews
To the Best of Our Knowledge (NPR)
Features
Austin American-Statesman/Lake Travis View
Columbia Daily Tribune One Read Announcement
"T," The New York Times Style Magazine